CRETECHNOVA-2K23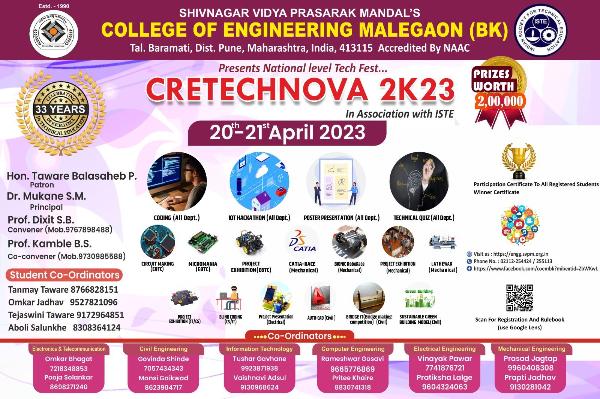 Warm greetings from the SVPM's College Of Engineering Malegaon (BK) , Baramati, Pune Maharashtra
Dear Sir/Madam,
It gives an immense pleasure to announce that we, SVPM's College Of Engineering Malegaon (BK), Baramati is organizing A National Level Technical FEST as "CRETECHNOVA-2K23" dated on 20th & 21th April 2023, Thursday-Friday (Offline Mode)

You are requested to use the following link for registration.
Registration link:

Registration Fees :
Rs.50/- per participant
Certificate will be issued to all the registered participants.
Spot Entry is available.
Warm Regards,
Student Co-ordinators
Tanmay Taware +918766828152
Omkar Jadhav +919527821096
Tejaswini Taware +919172964851
Aboli Salunkhe +918308364124
Prof. S. B. Dixit
Convener
Prof. B. S. Kamble
Co- Convener
Dr. S. M. Mukane
Principal,
SVPM's College Of Engineering Malegaon (BK), Baramati.
CRETECHNOVA 2K23 Invitation :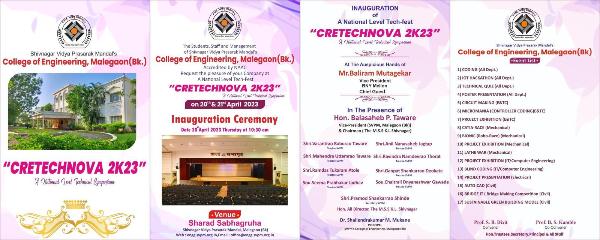 EVENT_DESTINATION: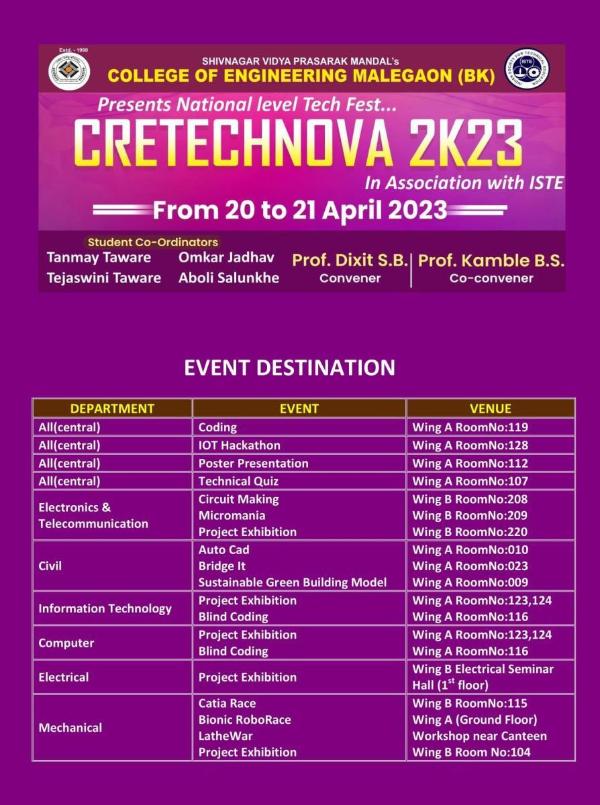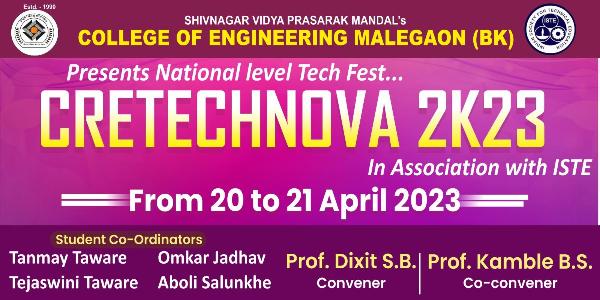 All Departmental Events: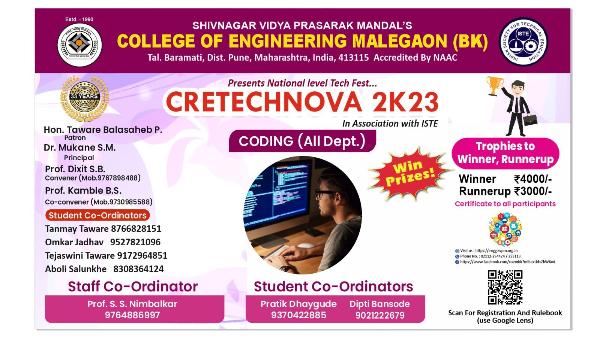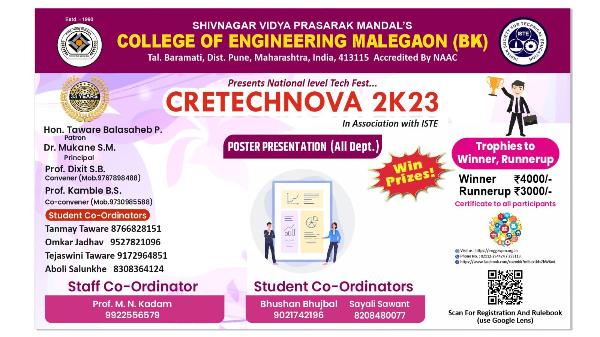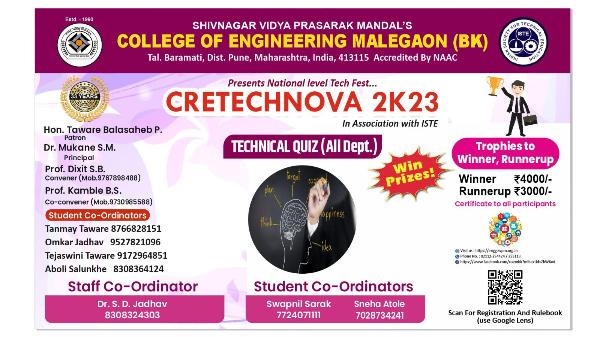 Civil Engineering Department Events: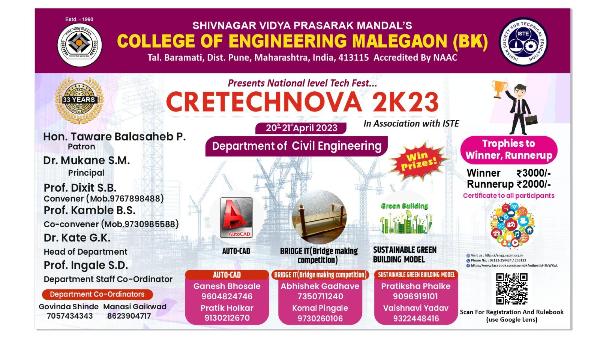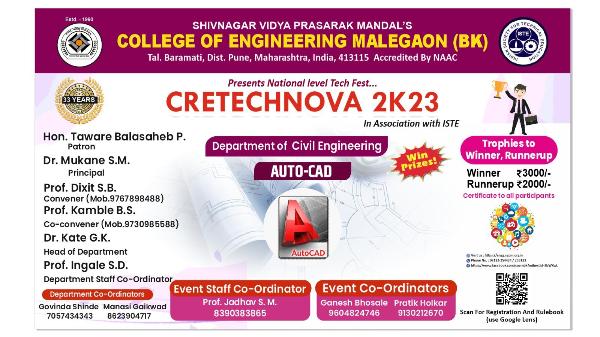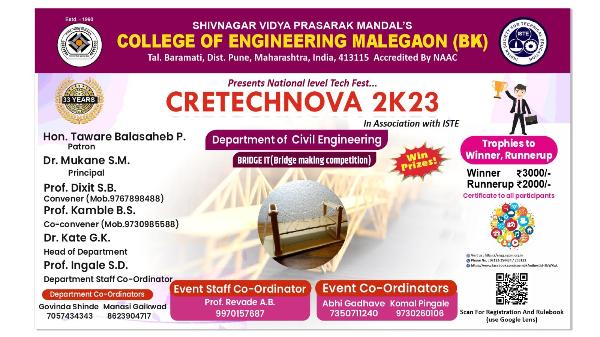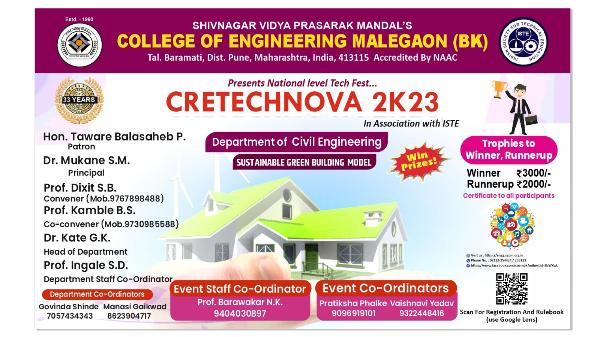 Electrical Engineering Department Event: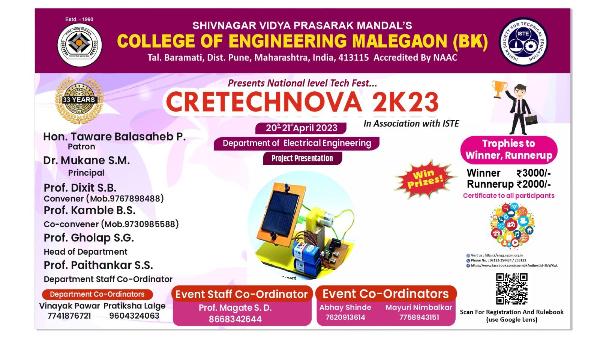 Electronics & Telecommunication Engineering Department Events: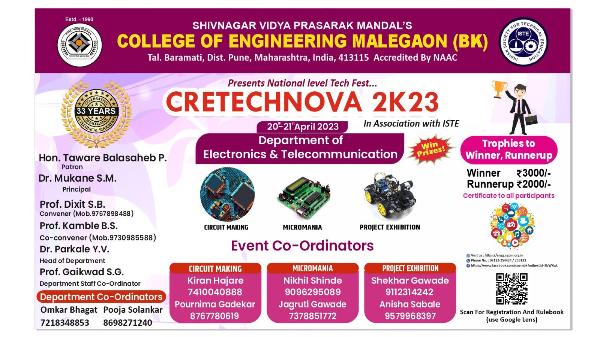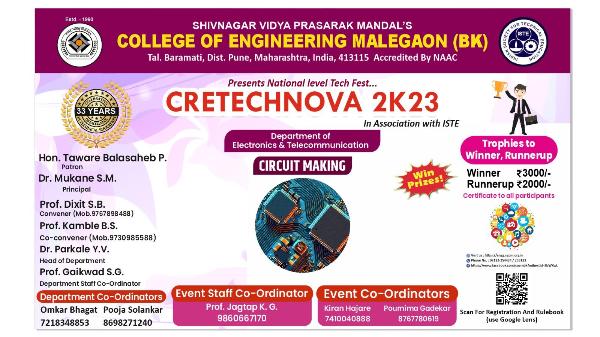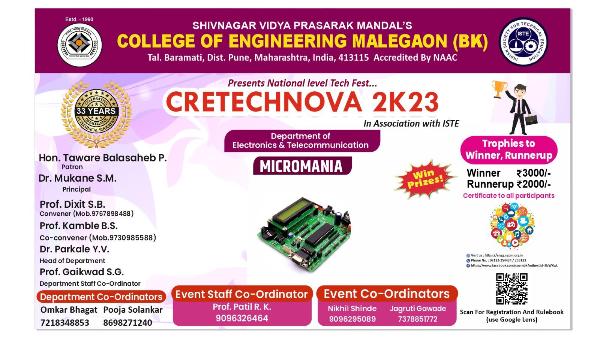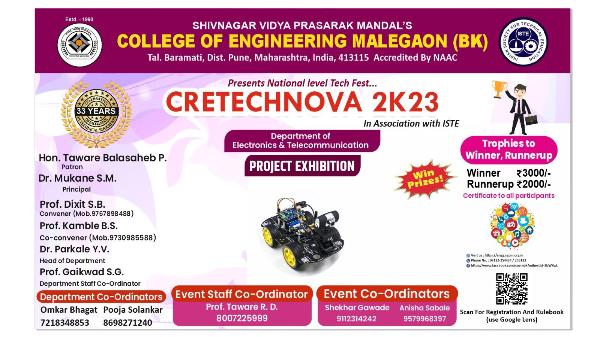 I.T. and Computer Engineering Department Events: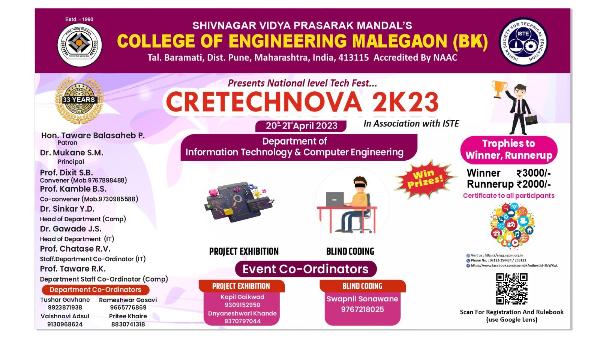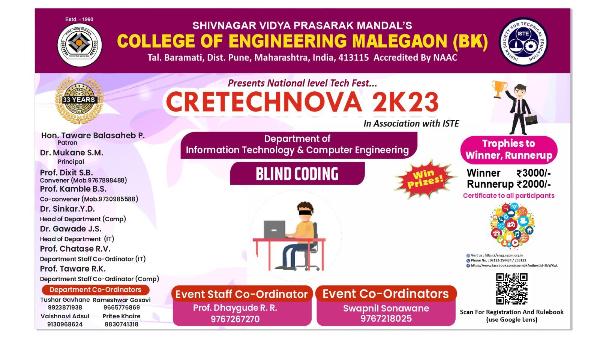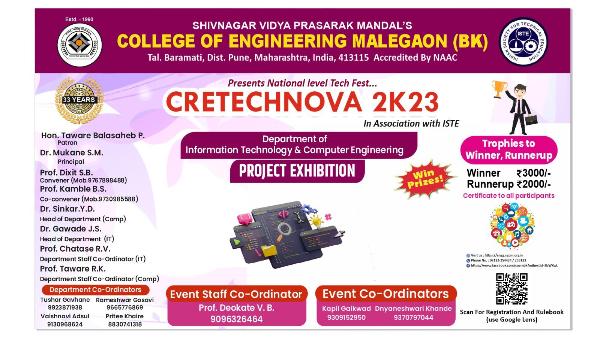 Mechanical Engineering Department Events: