Dr. Madhav K Raul,
Head-Training, Placement and Industry Interaction




Treasurer Maharashtra T. P. O. Association,


SVPMs College of Engineering, Malegon (BK) , Baramati,
Cell: 09545553881 / 08788073670
Email:
placement@svpm.org.in
,
compussvpm@gmail.com
URL: http://engg.svpm.org.in
The T&P Cell of SVPM's COE Malegaon Bk acts as a facilitator for training and placement as well as works towards overall development of the students. It works under the guidance of the Principal Dr S. M. Mukane in consultation with academic fraternity. It primarily works as a conjunction between industry and institute. T&P Cell is well equipped with excellent infrastructure to support each and every stage of the placement processes. The Training and Placement Cell of the Institute has been set up to look after the Industry-Academia interface so that the students can be groomed into industry-ready technology. The Training and Placement Cell looks after
Internship of the Students
Corporate Grooming of the students
Conducting various grooming sessions from Industry experts
Conducting Guest Lectures
Final Placement of the final year students
The Training and Placement Cell has a vision to help the undergraduate, postgraduate students through counseling, instructions and training for development of desired skills essential for suitable job profile, higher education, self-employment and inviting the Corporate Industries, Research or Academic Institutes, Commercial Organizations, Public Sector Undertakings for campus placement.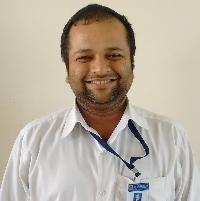 Prof. Javed H. Shaikh,
Assistant-Training, Placement and Industry Interaction,


SVPMs College of Engineering, Malegon (BK) , Baramati,
Cell: 8149231948
Email:
shaikh.javedahmed@gmail.com
,
Departmental TPO Coordinators :
| Sr. No. | Name of Coordinator | Department | Contact no | Email |
| --- | --- | --- | --- | --- |
| 1 | Prof. Y. R. Khalate | Computer | 9075120233 | yrkhalate@engg.svpm.org.in |
| 2 | Prof. G. B. Chavan | Information Technology | 9970426796 | gbchavan@engg.svpm.org.in |
| 3 | Prof. A. B. Khalate | Mechanical | 9764483366 | amitkhalate1990@gmail.com |
| 4 | Prof. A. B. Revade | Civil | 9834790060 | abrcivil.svpm@gmail.com |
| 5 | Prof. J. H. Shaikh | Electronics and Telecommunication | 9766520775 | jhshaikh@engg.svpm.org.in |
| 6 | Prof. S. G. Gholap | Electrical | 9890841513 | sggholap@engg.svpm.org.in |