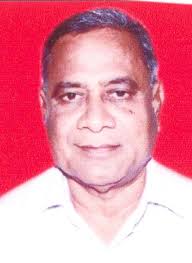 My dear students,
I am glad to share you that, SVPM's College of Engineering, Malegaon bk, is one of the leading Engineering college, which have taken a leap forward in the quality technical education over 27 years.
The management of SVPM College of Engineering, Malegaon is committed in its endeavour to provide students with the best of employment opportunities. We emphasize greatly on industry inputs, hands on training and facilitate the students on developing essential abilities and capabilities to make them more adaptable to dynamic corporate and industrial environment in global perspective.
Our commitment is towards professionally built Engineering graduates who, when unleashed in the practical world will be powerful performers.
I am sure that your decision to join us, will find the experience both enjoyable and rewarding.
HON'BLE SHRI. BALASAHEB PATIL TAWARE
Vice President - SVPM ,
Chairman, MSSK, Malegaon Bk.